Manpushp Software LLP is helping business owners since 2001, to grow their business with the use of Information Technology and Digital Marketing, we believe in building trust.
We understand your business problem and try to simplify with the help of technology. We are having large team of Experienced Engineers, Developers & Analysist. We are expert in Custom Software, Web and Mobile Application Development.
We have worked in all business segment like Steel Industries, Transportation, Garments Delasers, Grains Merchants, Brokers (Steel, Grains) etc. We provide software solutions such as: GST Billing with E-Invoicing, Transport Management System, Billing and Inventory Management System, Barcode Management System, Weighbridge Management System, Textile Agent Software, Software for Brokers (Steel/ Grains).

I would like to say Manpushp Software LLP are the best company in Central India. I needed customized software, they provide me a best solution as per my requirement,their developed Software are robust & excellent, i am connected with them since from 2015-2016.

I have a great experience with Manpushp Software LLP, i have using Transport Management Software, since from 3 years, i m fully satisfied with software performance, they are very prompt in service & support..i am always recommend Manpushp Software LLP
Have a Project on mind?
We can help you bring your ideas to life. Let's talk about what we can build and raise together.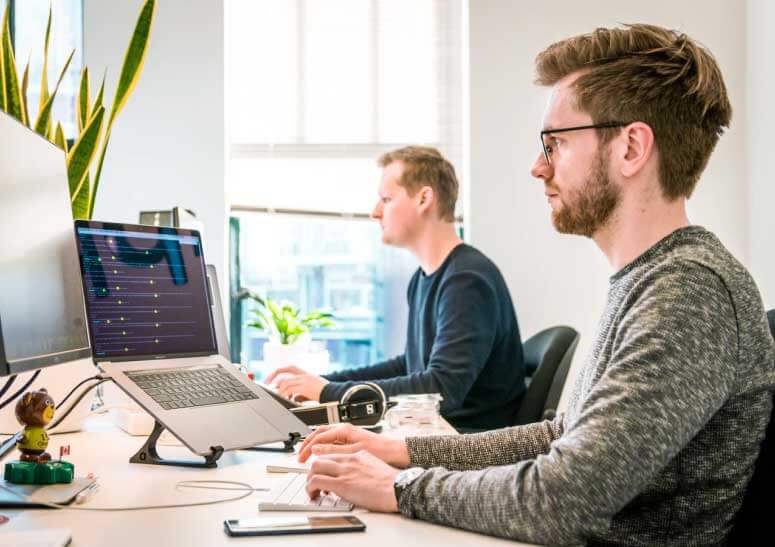 Let us together build a flourishing business
When connected with us, you aren't growing your business alone. We have your back and put in our best to contribute to the growth of your entire team and organization. So, if you are looking for the right agency that'll help you build a good online presence and bring in more conversions and revenue, we are right here!